Understanding EU's new anti-greenwashing legislation
Environmental Defense Fund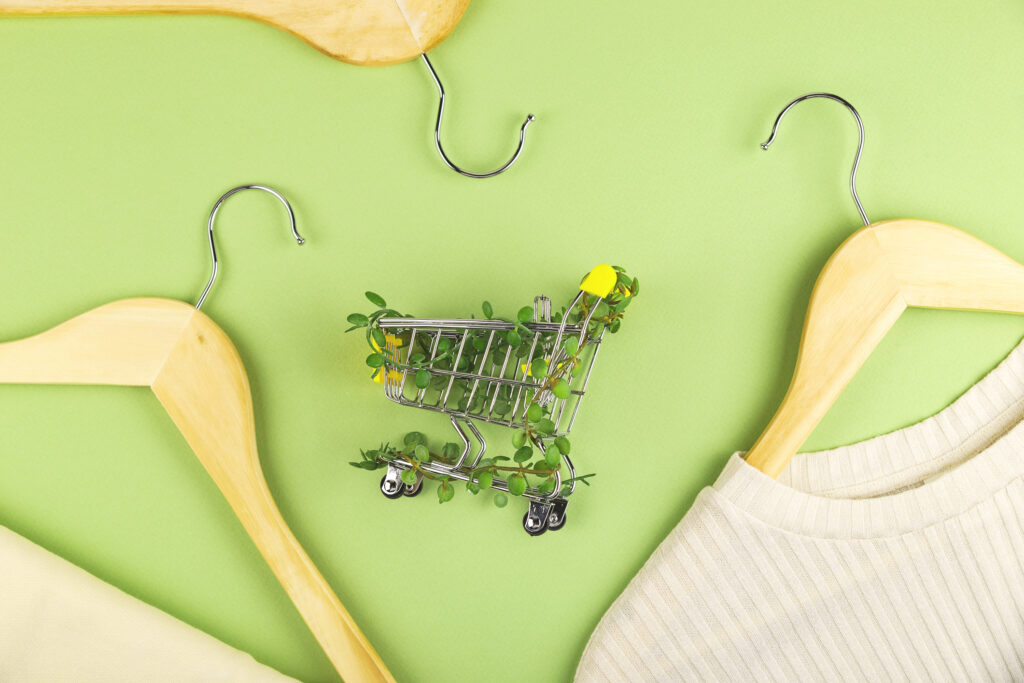 Understanding the EU's new legislation: "Directive on Empowering Consumers for the Green Transition"
Parliament and Council have reached a provisional agreement on new regulations to ban misleading advertising and labels and provide consumers with more accurate information on the sustainability of consumer products. As of September 2023, it still needs to be formally adopted by the Parliament in plenary and a formal vote in the Council, but this should be a formality at this point.
The agreement updates the existing EU list of banned commercial practices and adds several problematic marketing habits related to greenwashing and early obsolescence of goods. It also obliges clearer labelling and information disclosure, linked to verifiable evidence of claims. The aim of the new rules is to protect consumers from misleading practices and help them make more sustainable purchasing choices.
The most notable feature, which has gained a lot of publicity, is the outlawing of claims based on emissions offsetting schemes that a product has neutral, reduced or positive impact on the environment, but there are a number of important provisions. Civil society groups have generally enthusiastically welcomed the legislation. Business groups have not commented in depth, but have been mostly supportive in the lead-up to the adoption.
The rules will come into effect in 2026.
Companies will need to declare product life spans, and a ban will apply to the introduction of features that are designed to limit a product's durability.
Companies will also be obligated to be more transparent about repairability and product guarantee, as well as software updates (specifically notable for tech companies). This means businesses aren't allowed to market their products as repairable if they aren't or claim that software updates are necessary "if they only enhance functionality features". Unless proven, they can't make durability claims about "usage time or intensity under normal conditions", which would force people to replace products earlier than necessary (like printer ink cartridges).
A new extended guarantee label will show clearly which products last longer, so it will be easier to buy more durable products.
generic environmental claims, e.g. "environmentally friendly", "natural", "biodegradable", "climate neutral" or "eco", without proof of recognized excellent environmental performance relevant to the claim;
claims based on emissions offsetting schemes that a product has neutral, reduced or positive impact on the environment;
sustainability labels not based on approved certification schemes or established by public authorities;
durability claims in terms of usage time or intensity under normal conditions, if not proven;
prompting the consumer to replace consumables, such as printer ink cartridges, earlier than strictly necessary;
presenting software updates as necessary even if they only enhance functionality features;
presenting goods as repairable when they are not.
The initiative is a part of a number of measures by the EU to help reduce "greenwashing" and empower consumers to make greener choices also, including:
Right to Repair Directive (Proposed March 2023)
Substantiating Green Claims Directive (Proposed March 2023)
These provide more detail around the process for substantiating green claims, set strict criteria for independent labelling standards, and include stringent pre-approval of environmental claims on products for consumers.
The European Commission estimates that almost half (40%) of the environmental claims made about products in the EU are "unsubstantiated" and 53% were "vague, misleading or unfounded", and found widespread mistrust and confusion among consumers about green claims. It has therefore decided to enact these measures to improve trust and catalyze the power of consumers to push for greener products.
NGOs have reacted very positively to this development. "A ban on carbon neutral claims is great news for consumers. There is no such thing as 'carbon neutral' or 'CO₂ neutral' cheese, plastic bottles, flights or bank accounts," said Ursula Pachl, deputy director of the European consumer organisation BEUC. "Carbon neutral claims are greenwashing . . . The truth is that these claims are scientifically incorrect and should never be used."
Carbon Market watch said, "The EU is sending a powerful signal to the voluntary carbon market: the era of offsetting is over, and carbon credits can't make up for buyers' pollution. This is also a message that the EU is sending itself, with a clear precedent for the CRCF [Carbon Removal Certification Framework] (currently being negotiated) that carbon dioxide removals cannot offset greenhouse gas emissions and must not be used to advertise products as greener than reality."
Business groups are also generally supportive of the enhanced clarity provided by the legislation, although some reject the blanket ban on claims based on carbon offsetting, arguing that this will ultimately discourage emission reductions through these projects (Digital Europe for example).
The agreement represents a formal agreement between the European Parliament and European Council (representing Member State governments) negotiators at the end of the legislative process (a trialogue). It still needs to be formally voted on by the full European Parliament plenary and accepted by a supermajority of Member States in a Council vote. It will then become law, but because it is a 'Directive' it will still need to be individually adopted in each Member State through their own law-making process. They must do so by 2026.
Contact: Thorfinn Stainforth, Senior Policy Analyst, EDF Europe