About the Net Zero Action Accelerator
EDF's Net Zero Action Accelerator is the go-to resource to help companies turn climate ambition into action.
While over 900 of the world's 2000 largest companies have set climate goals, the vast majority do not have implementation plans to deliver on their commitments. EDF's Net Zero Action Accelerator gives businesses the skills, knowledge and guidance needed to turn climate pledges into progress.
Companies are setting net zero goals in record numbers, yet emissions are still rising as we have less than 7 years to shift the needle on climate, prevent a climactic tipping point and avoid unprecedented economic losses. The time to act is now. The world's biggest companies are facing $1 trillion in climate change risks, while stakeholders are increasingly calling for climate leadership, transparency and evidence of action. Businesses have an outsized emissions footprint, but also an outsized opportunity to drive change and reap the benefits – strengthening supply chain resiliency and brand value, attracting and retaining top talent, meeting investor demands for action, and maintaining the license to operate.
The time is now for companies to align their climate targets with science, build net zero implementation plans, and deliver on commitments. To transform business at scale, companies need further guidance on what climate leadership entails, on what net zero commitments should incorporate, and on how to prioritize, plan, and implement solutions – including clarity on the role of carbon credits. They also need more capacity to accelerate action.
There are many tools and services to help companies address and reduce emissions, but navigating these resources – many of which are behind a paywall – is time consuming and confusing. That's why we developed the Net Zero Action Accelerator (NZAA) – to help companies break through the noise, to build tailored roadmaps for action, and arm them with the skills and knowledge needed to move faster and go further.
The NZAA brings EDF's expertise on science, policy, innovation and corporate partnerships together with the expertise of our partners – leading nonprofits and businesses leaning in on climate action – to consolidate best practices, share actionable tools, and help prioritize the actions needed for companies to reach their climate goals.
About Environmental Defense Fund
We are a global nonprofit organization tackling climate change — the greatest challenge of our time. Our bold, game-changing solutions put people at the center of all we do. Our goals are to stabilize the climate, strengthen people and nature's ability to thrive, and support people's health.
Environmental Defense Fund has been working for over 50 years to drive real meaningful change. We now work in over 30 countries across the world and have over one thousand staff of scientists, economists, policy experts and more.
Guided by science and economics, and committed to climate justice, we work in the places, on the projects and with the people that can make the biggest difference.
Goals of the NZAA
We will arm leading global companies and their value chains with the resources and capacity to match growing climate ambition with climate results, by prioritizing sector-specific actions, investing in climate innovation, advocating for public policy, and integrating environmental and climate justice into their Net Zero transition plans.
Share best-practices
Sustainability teams have the resources to set and execute climate transition plans
Democratize access to resources
Companies in global supply chains access the tools and financing to decarbonize their operations
Build climate capabilities
Individuals throughout different business functions understand the role they can play to support their company's climate goals
Partners and Collaborators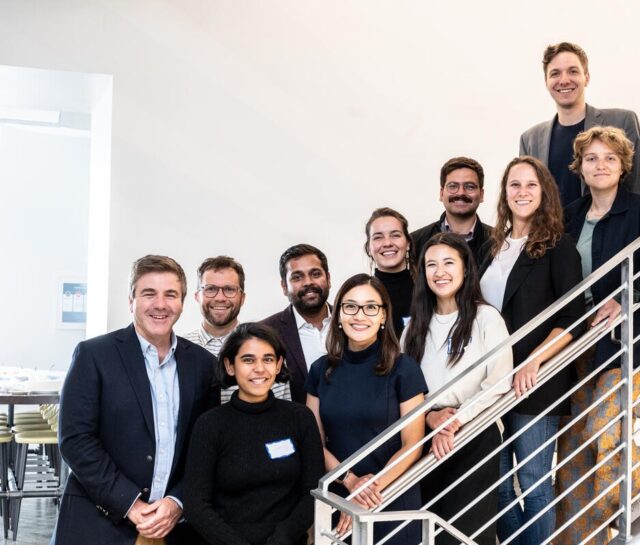 Get More Help
Are you ready to take the next steps in your net zero journey? Explore other programs, like EDF's Climate Corps fellowship, to get custom support for your company.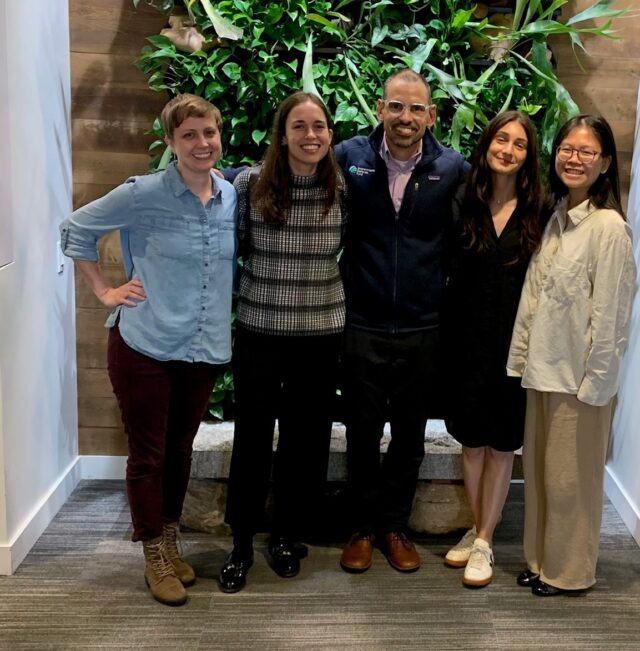 Get in Touch with Us
Have feedback? A new idea for something you'd like to see from EDF? Would you like to speak with us directly?